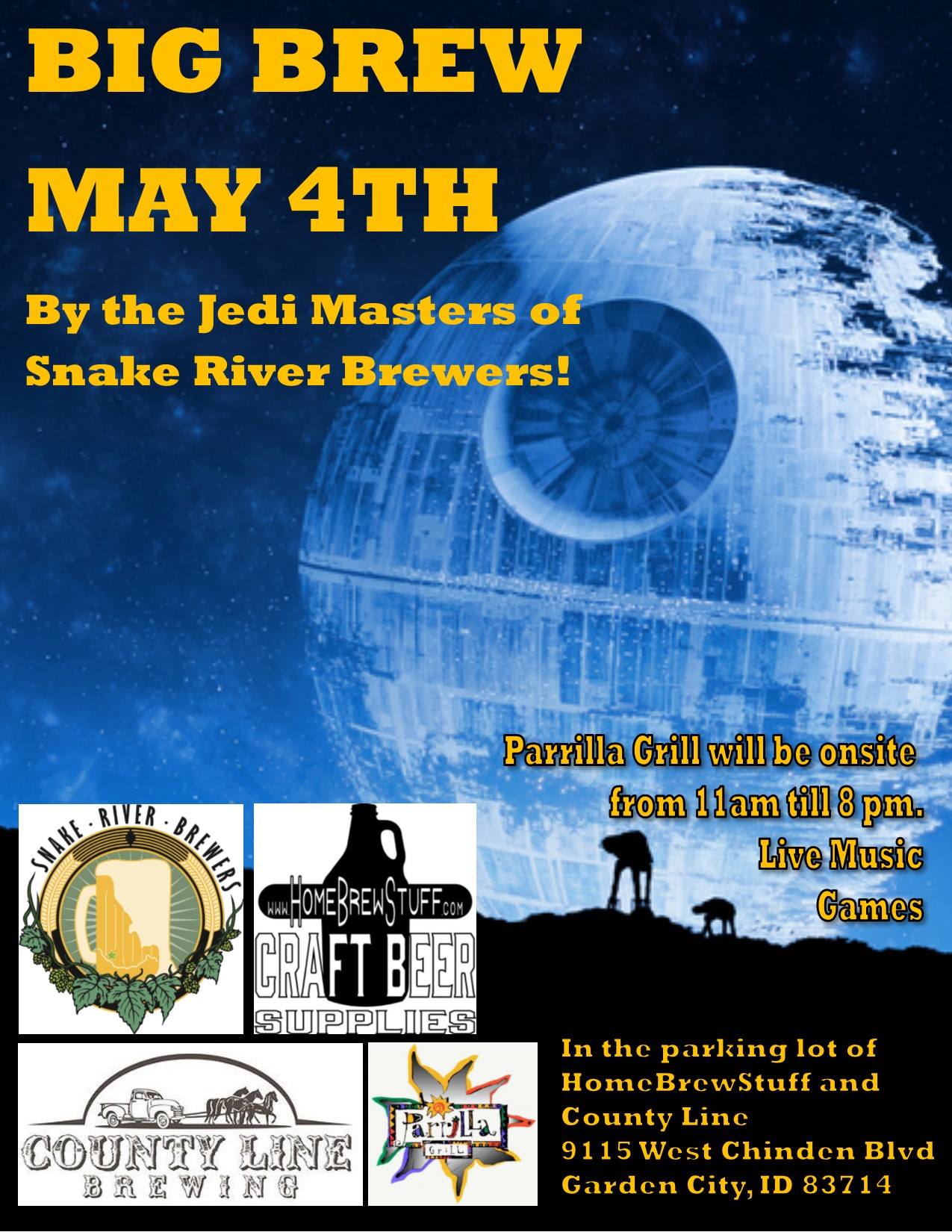 Snake River Brewers in partnership with HomeBrewStuff and County Line Brewing are looking for Padawans (new brewers) to partner up with our Jedi (Brew Masters).
Remember as paid members, you will get all your grain paid for when you are brewing at this event!
And for the Padawans, you will receive a 6 pack or growler of the finish product produced during this event!
Parrilla Grill will be onsite from 11 am till 8 pm.
Live Music & Games! Come brew, or just hang out and watch the process!
When:
Saturday, May 4, 2019 – 9:00 AM to 4:00 PM
Where:
Home Brew Stuff
9115 W Chinden Blvd, Garden City, ID 83714